About Us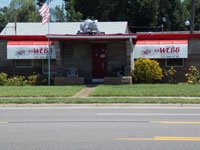 Founded in 1940 by C. H. Tuthill, R. R. Webb Spraying Service is backed with 82 years of industry experience. Our President and CPCO, Ronald Webb, started working at the company in 1957 and bought it outright in 1962. Since that time we've grown from a small firm specializing in citrus groves to a FULL SERVICE pest control firm in Pinellas County.
Although we handle all areas of residential pest control (roaches, ants, fleas, ticks and other creepy crawly things you may or may not see!), our specialty remains the care and feeding of trees, shrubs, and lawns.
R.R. Webb Spraying Service is bonded and fully insured. We hold full memberships in the National Pest Management Association and the Florida Pest Management Association. We are a Florida Department of Agriculture & Consumer Services Certified Pest Control Operator with 4 Certified Pest Control Operators on staff.
But beyond the unquestioned quality of our services, we take even more pride in our customer support. The vast majority of our business comes from word-of-mouth referrals from current customers, which is a great source of pride for us.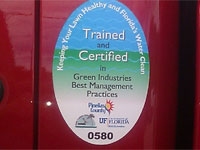 What distinguishes us from other pest control firms? We know the industry inside out and we're well-known, thorough, and reliable specialists. Our business has been here longer than anybody else, and we make a point of retaining employees so you don't get a new person every time you need a service -- our technicians have been at Webb's an average of 20 years; the longest has been with us 40 years!
When you hire R. R. Webb, did you know that not only are you hiring experienced technicians but military veterans also??
Our dedication to you and our wish to see you safe and comfortable in your environment are unparalleled—call us today to find out for yourself why R.R. Webb Spraying is your pest control inspector!
We never require a Contract for our Service!!